Mitigation Information Technologies (MIT) was the brainchild of David Sweet. David received undergraduate degrees from Florida State University in Finance and Management. He is a certified General Contractor with the State of Florida (Class A) and holds the designations of Master Water Restorer & Master Smoke Restorer with the IICRC. Additionally, he also holds ACAC Council-Certified designations of CMRS, CFSC, CSDS, CIES, CIEC as well as serving on past and current boards.
Meet David Sweet, the Man Behind the Company
After a short period in the capital finance markets, David became an all-lines adjuster for 5 years and subsequently founded a full-service restoration firm. He has 20 plus years of experience as a CEO, COO, expert witness, and consultant, and has become extremely proficient in the mitigation and remediation processes. 
Seeing a great need for increased efficiency, fairness & innovation in an ever-demanding industry, he set about solving the daily issues facing the average restoration contractor. He now is passionately pursuing sharing this knowledge to benefit his peers and have a positive effect on this complex industry. David's vision of transparent fact-based, claims processing environments serves all parties – insured, carrier and contractor.

Even with over 25 years experience in the industry, it's rare to find this advanced level of training and industry certifications.
David's serves on several industry boards, past and present.
With his in-depth knowledge and technical background, he often tackles projects that others consider too difficult or complex.

David has become extremely proficient in the mitigation and remediation process and has a passion for sharing his knowledge  by consulting for other restoration companies nationwide.
He believes the industry can be more proficient in transparent fact-based, claims processing, which serves all parties – insured, carrier and contractor.

Seeing a need, David developed a proprietary mitigation system, with  automated daily site reporting, documentation generation and more. It's designed to improve efficiency in water damage restoration projects for the industry.
This much needed system  provides invaluable data that's beneficial to the restoration expert, insurance company, and property owner.

David serves as an admitted expert witness, providing testimony on more complex cases between policy holders and insurance carriers.
His extensive experience in all phases of the restoration industry, his level of certified training, along with his ability to interpret scientific data and effectively communicate it to others, has helped to resolve  insurance claim disputes.
State Of Florida Certifications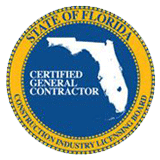 Licensed Certified General Contractor
CGC# 1516613
State of Florida Certified Mold Assessor
MRSA #425
State of Florida Certified Mold Remediator
MRSR #422
The Institute of Inspection, Cleaning and Restoration Certification, (IICRC) is an organization that sets the industry standards for restoration.
American Council for Accredited Certification
ACAC Board Certifications
The U.S. Occupational Safety and Health Administration (OSHA) provides comprehensive training designed to keep the workplace safe.
Our Experience Sets Us Apart
At MITConsulting we approach each project with the highest levels of integrity, professionalism, determination and skill.
With  years of experience in the industry, we can provide a level of expertise that is unparalleled. We are on a mission to provide
continuing education programs that are helping to provide transparency in the restoration industry.
Contact our team for information on how we can help.