First time dealing with Water Damage, Insurance and Contractors? What you don't know can cost you!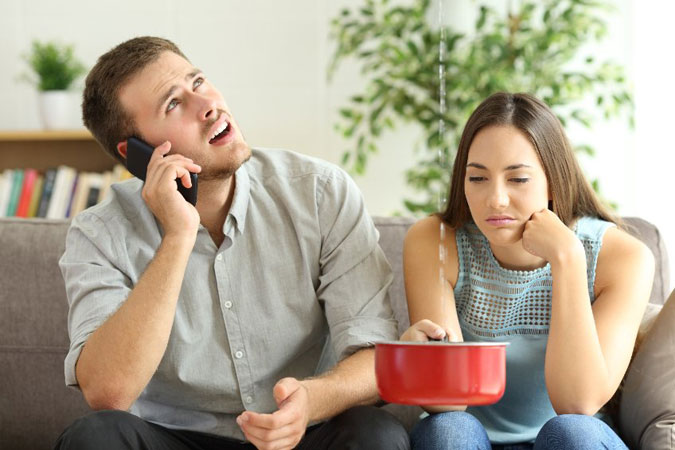 Mitigation Restoration Help For Homeowners
Water Damage, Mold, Remediation and More
We know working with insurance can often be a confusing and daunting task but we are on a mission to help homeowners by educating them on what they should be doing if they have water damage, mold or any restoration related loss and filing a claim. With over 22 years of experience, from both the insurance side and contractor's side, we can provide you with information that helps to get better outcomes on your project.
Answer These Questions ....
(click the arrow to see the answers)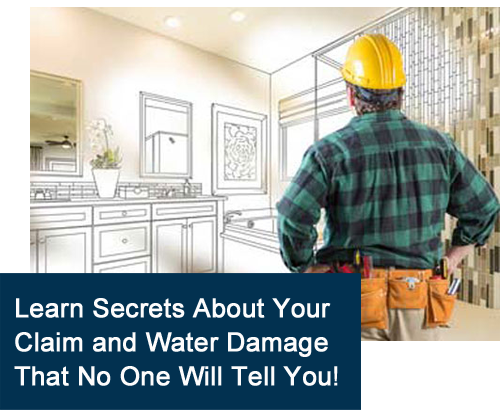 Mitigation & Restoration Consulting Services
Not ready to go it alone? Hire an expert to consult on your project.
MIT Onboarding Program Can Help Protect Homeowners!
Finally a tool that can help protect homeowners when working with insurance carriers and contractors. Insurance claims can get expensive and you need to make sure you understand what's involved if you have water damage.
Don't get caught in the middle, this program can help to create better outcomes through carrier and contractor accountability.
This Program Includes:
Series of step by step videos teaching homeowners about the standards that both your carrier and contractor should be following.


Learn what you what you should be requesting your carrier and contractor do on your job.


Includes agreements you can to send to both carrier and contractor with your requests.


Create your own account where you can log in to track and modify your agreements as needed. 


And More….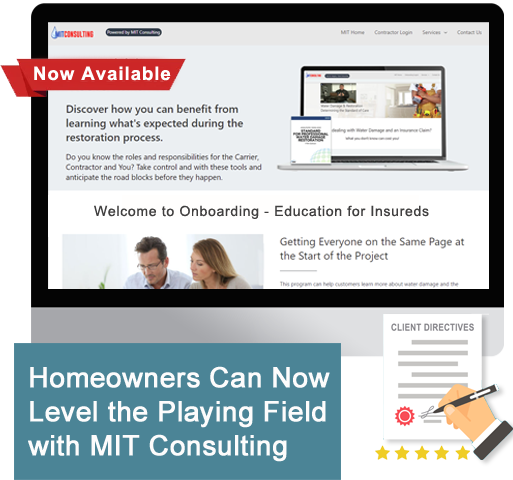 Learning Center - What Homeowners Need to Know
Properly drying of a structure is extremely important. If it's not dry, mold can grow unseen for months and the health hazards associated with mold exposure can be staggering. Are you being told it only takes three days to dry your structure?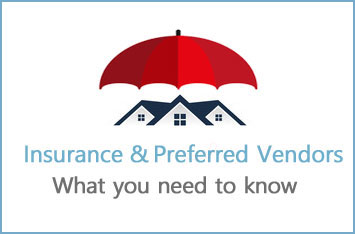 What are Preferred Vendors?
Your insurance company will often suggest you use one of their preferred vendors to do the restoration work. Be careful, you need to understand preferred vendor programs, and what insurance companies promise them in return.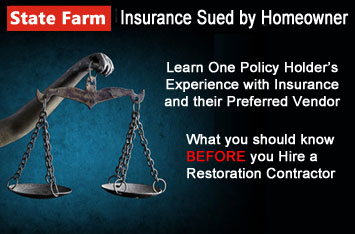 State Farm Insurance Sued
Learn one policy holder's experience with insurance and their preferred vendors.
This couple sued State Farm Insurance and two other companies when their home was water damaged and mold developed.