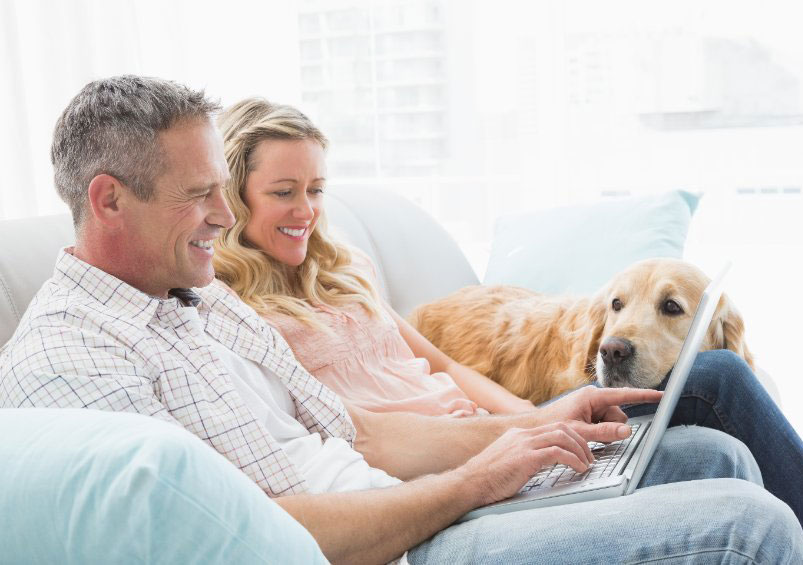 Educating and Empowering Homeowners with MIT's Onboarding Program for the Insured.
Don't get caught in the middle between your contractor and insurance carrier!
Why do this? Because Your loss will be complicated.
The Contractor wants to be profitable and the Insurance Carrier wants to pay the minimum necessary to satisfy their Policy.  How do YOU make certain you are not caught in the middle? YOU must create ACCOUNTABILTY. But How? With MIT's Onboarding you'll learn what you SHOULD expect during a restoration project. We'll gather information on the project and help turn that information into PDF documents that you can send to your Contractor AND Carrier that puts everyone on a level playing field – YOURS not theirs.
Learn from Industry Expert R. David Sweet
MIT Onboarding For Homeowners that have Water Damage
We know that working with insurance carriers and contractors with a structure that has water damage can be a daunting task. Many homeowners have no idea of the steps they should be taking.  
That's why developed the MIT Client Onboarding Program.  This client education/onboarding program is designed to help create accountability with both your insurance carrier and restoration contractor.
Includes:
MIT Onboarding is Education for the Insured
Learn What Your Contractor and Insurance Carrier Should be Using as a Guide for Restoring Your Home
Homeowners will learn about the ANSI/IICRC S500 (Standards for Professional Water Damage Restoration) and what your contractor and insurance carrier should be doing based on these industry guidelines.
You should take control of your loss and make some decisions along the way.
With MIT Onboarding you'll learn inside secrets about the restoration process so you can make informed decisions!
Request Proper Care is Approved Upfront
Interactive Forms Allow You to Request Both Carrier and Contractor Follow the Standards
Our interactive forms allow you to answer a series of questions and make important decisions along the way. 
Educational videos are embedded along side the sections and explains the questions more in detail if needed.
These forms allow you to formally request the ANSI/S500 Standards, OSHA, Federal and/or State Regulations be followed on your job.
Why do this? When working with Mitigation, it can be like the health industry. A doctor may suggest a procedure but the insurance carrier feels it's unnecessary. Who's the expert, insurance carrier or contractor?
Thankfully such questions are easier to answer because we can use the ANSI/S500s and other industry regulations as a guide help prevent disagreements. We want these requests formally in writing at the start of the project and have insurance carrier and contractor agree. Getting everyone on the same page is important!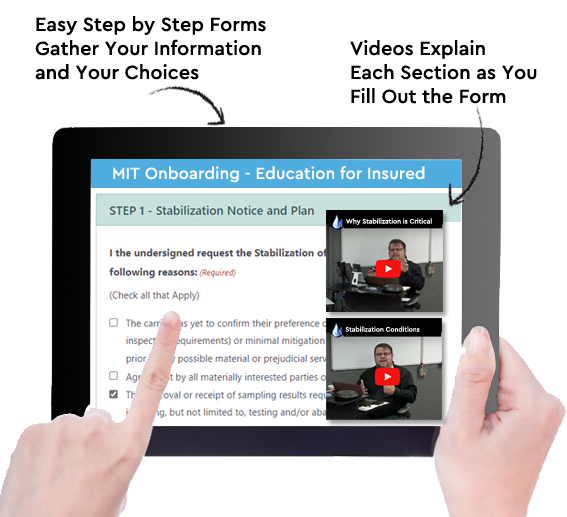 You're in control with MIT Onboarding
Automatically Generated Standard of Care Directives Agreements in PDF Format for both Insurance Carrier & Contractor
Communication is key when working with insurance carriers and contractors, and even more importantly is having those communications documented and in writing. 
This program is designed to help protect homeowners but also produce a more transparent claim process that benefits everyone and answers questions that can arise later, long after the claim has been submitted. 
The Steps are Easy: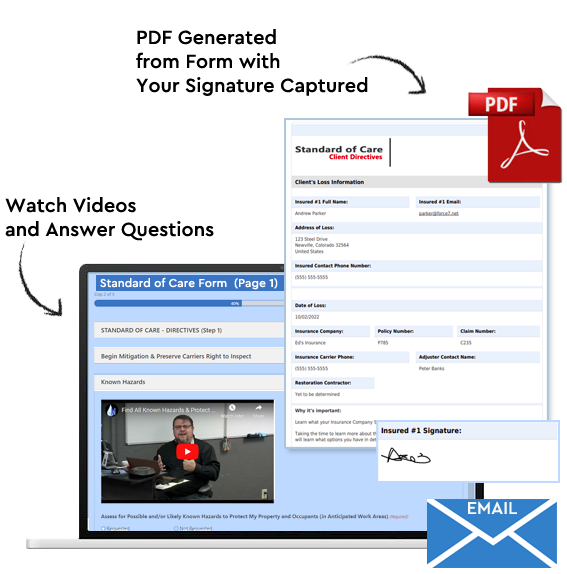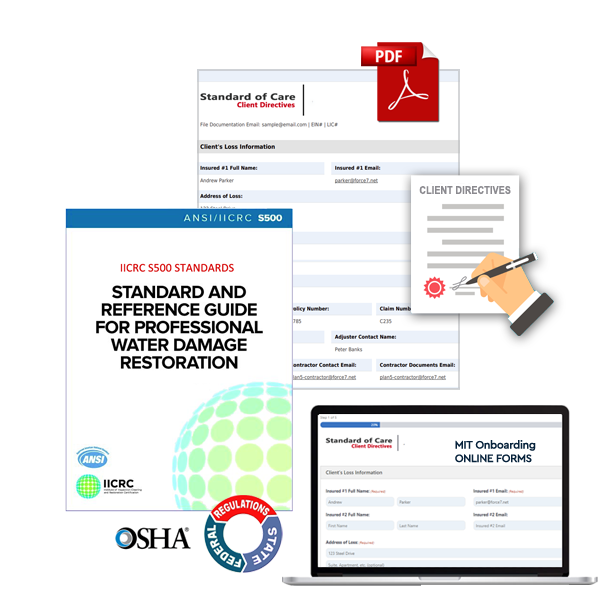 How to formally request the ANSI/S500 Standards, OSHA, State and Federal Regulations be followed on your job
YES, I want to Join the Waitlist for this Program